We make many grants each year, these are just a few examples from this year so far.
See also our past grants in 2018, 2019, 2020, 2021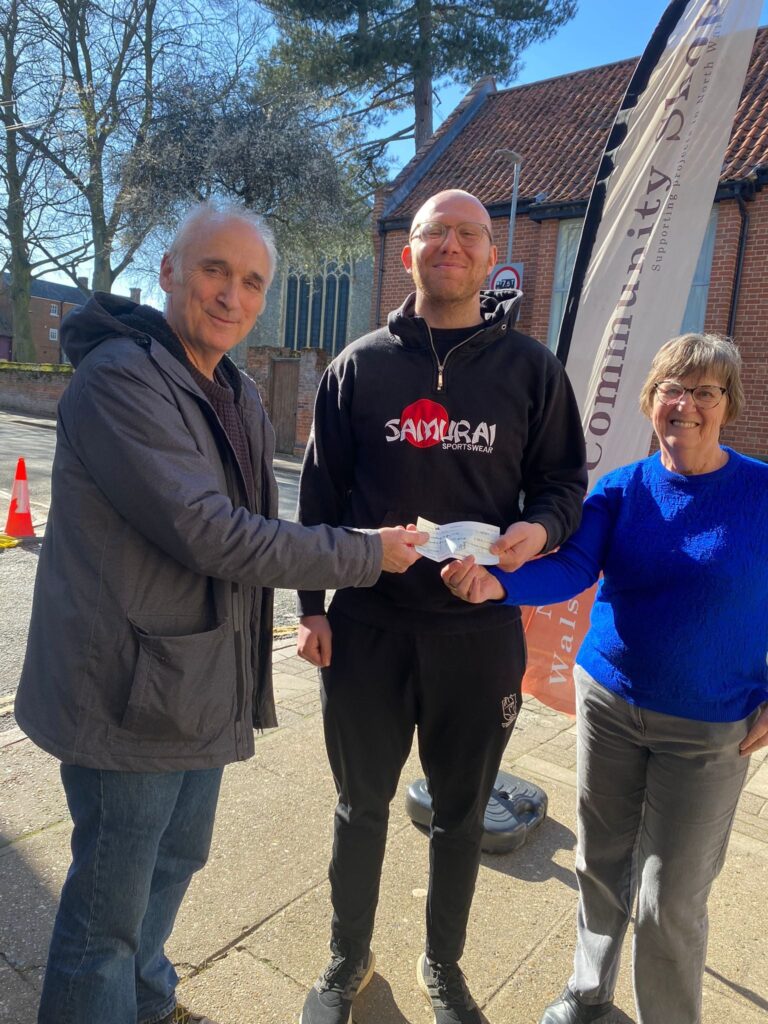 North Walsham Rugby Club received grants for schools activities and towards new pitch lighting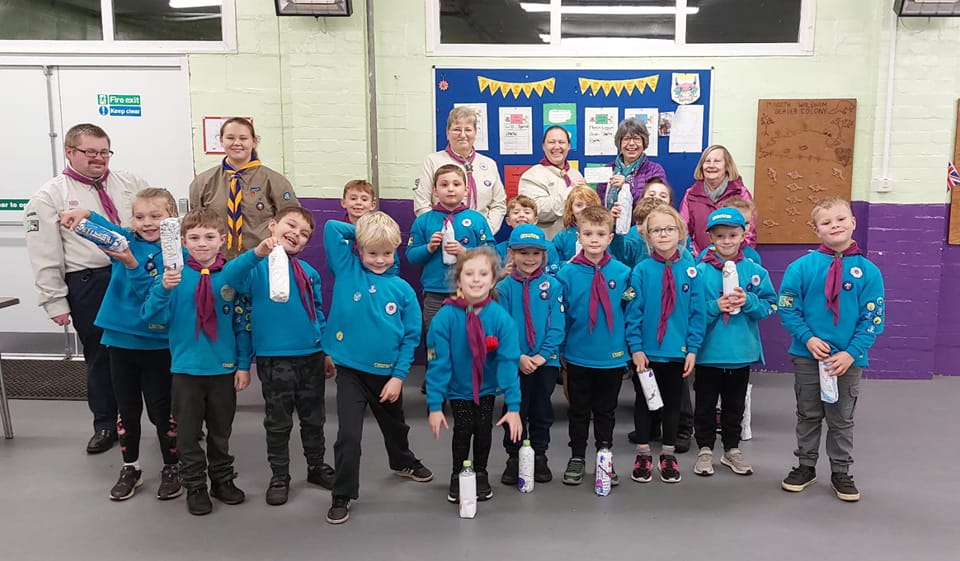 North Walsham Scouts received a grant towards new oven and kitchen improvements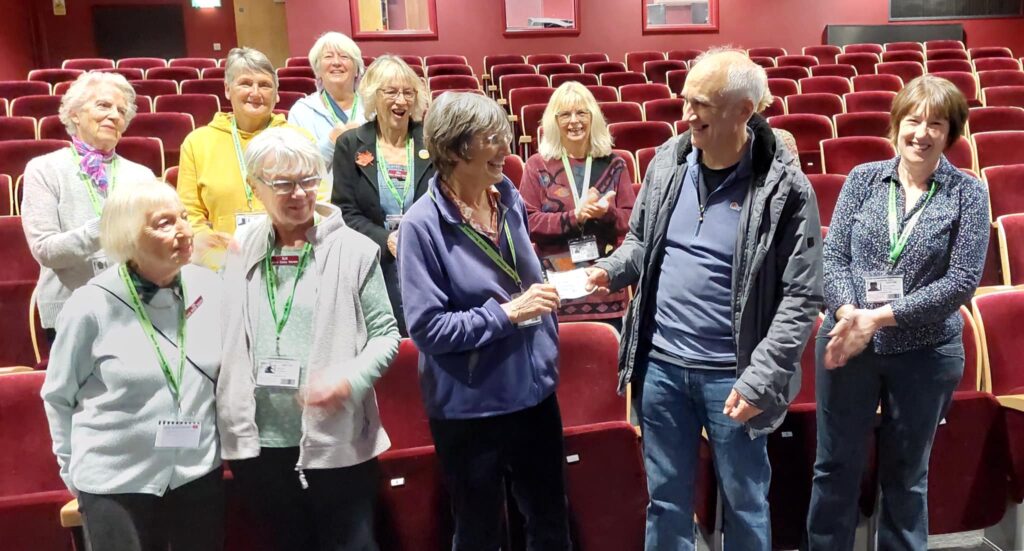 Atrium Cinema received a grant towards new projection equipment and promotion of their events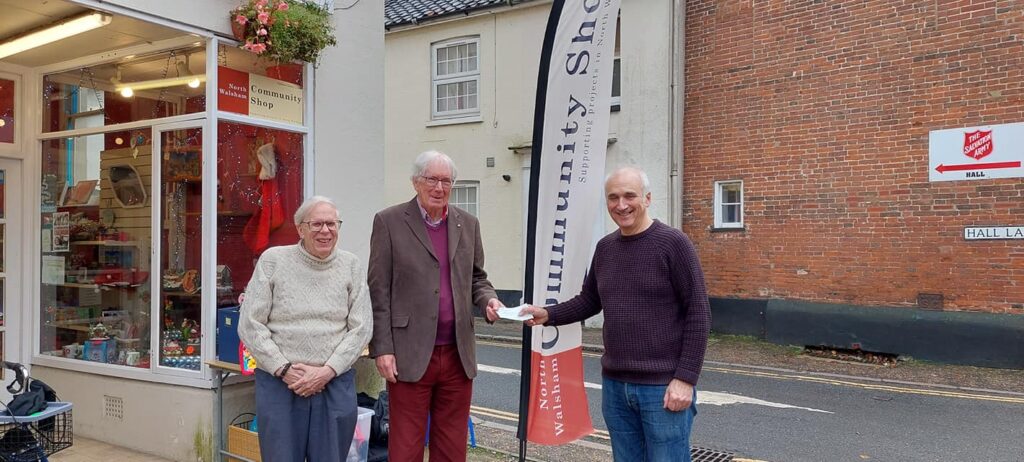 The North Walsham Churches Together group received a grant towards their Christmas Day lunch provided at the Community Centre
Grants awarded so far total an amazing £92,177
Trustee Bob Wright said that "all 25 members of the Community Shop team are proud to be able to provide funding for locally focussed projects. It is the reason that the shop was established, and we look forward to awarding further grants every month"
WHO AND WHAT DO WE FUND?
North Walsham Community Shop raises funds for the community of North Walsham. It's that simple!
We raise funds to support local groups and charities that;
Help people of a variety of ages and abilities,
Enhance any aspect of the environment of our town.
It works. We opened on 15th January 2018 and thanks to the generous support and encouragement by the town's community, we are successfully raising funds to support local projects that satisfy our stated aims.
These aims define the charity and are;
To help disadvantaged groups in the town and local area to help them meet their needs and participate more fully in society and to promote equality and diversity
To help projects and groups improve the public environment to enhance the quality of life for all
We've made our aims as wide ranging as possible. This allows us to provide support to a massively diverse range of groups, campaigns and initiatives across the town.
WHY DO WE DO IT?
North Walsham has an unusually strong and vibrant community. We're all proud to be a part of it. The scale of involvement in social media forums not only demonstrates this but also shows a keen interest in the town's regeneration.
Over the last 10 years or so, grants and funding throughout the UK have all but vanished. This now leaves a massive range of wonderful projects either struggling financially or simply never happening. Simple ideas can make a huge difference to people's lives, offering opportunities and support that would otherwise never happen.
Projects that may not seem important on a national level are important to us. We understand our community and see how little it costs to make a big difference. Between us we provide simple, easily accessible funding for the things our community cares about and that very probably wouldn't happen without the shop.
WHAT WE WANT IN RETURN?
In return for grants and funding, all we ask is that groups clearly advertise the fact that we have helped them. This helps to promote the shop and encourages further donations that will help fund future grants …… a virtuous circle of community collaboration.
APPLY FOR FUNDING
To apply for a grant, fill in our simple Grant form which is available here or pick up a printed copy from the shop. More information about filling in the form is available here.
The grants committee meets in the first week of each month.
At the end of each month, all the applications received will be reviewed by the grants committee, usually in the first week of the next month, and grants presented soon after.
"Special thanks to the people behind the project of the community shop, the volunteers manning the shop and the local community who are supporting this venture. Well done" Colin Jeary, North Walsham Funday
"Thanks to North Walsham Community Shop for their kind donation" Matt Smith North Walsham Play