North Walsham Play
Facebook – North Walsham Play
Web – North Walsham Play
Want to donate? Use our hassle free donation page here – https://mydonate.bt.com/charities/northwalshamplay
North Walsham Play is a registered charity excited about bring new, innovative and DDA compliant play parks in and around the open the spaces in North Walsham.
We work hard to organise successful community events that members of the public can enjoy whilst at the same time donate towards an excellent local cause.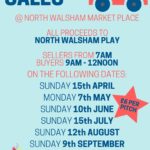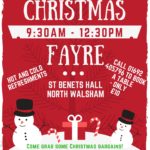 During 2018 we are running car boot sales in North Walsham Market Place.
On top of this we have a Christmas Craft Fayre taking place in November 2018.